Embroidery Designs > Dakota Collectibles Embroidery
Dakota Collectibles Embroidery
Dakota Collectibles Embroidery Design Center was established in 1988 by twin brothers, George and Jerry Westphal, who, at the time, were in the retail embroidery business.
Being embroiderers when we started this company, we recognized the need for a large variety of stock embroidery designs that were high in quality, reasonably priced, and that could be delivered in a timely manner. We decided to start a business that would fulfill this need and, thus, Dakota Collectibles became the
first
to enter the large-volume stock design supplier market.
Our goal in establishing this new business was to create a company that treated our customers in the highest regard, by emphasizing excellent customer service and speedy product delivery. Foremost, we would recognize the needs and concerns of you, the embroiderer. We know your time is valuable, so we work extra hard to provide you with designs that will sew right the first time, precise and beautiful. Equally important is for you to have the designs your customers are looking for, so we continually add designs of numerous themes to our collection.
With distributors and customers from all over the world, Dakota Collectibles continues to be the
World's Largest Supplier of Stock Embroidery Designs
. Thank you for being one of our customers.
George & Jerry
Showing 1 - 34 of results
Dakota Collectibles Garden Decor
Dakota Collectibles Jazzy Jeans #3
Dakota Collectibles Scenic Winter Toile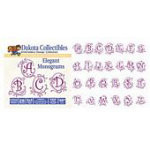 Elegant Monograms

Elegant Monograms



Out of Stock
Farmers Market

Farmers Market


Freestand Holidy Variety Lace

Freestand Holidy Variety Lace



Out of Stock
Fruit Fancy 20 4x4

Fruit Fancy 20 4x4


Garden Decor

Garden Decor



Out of Stock
Gift Tags

Gift Tags



Out of Stock
Gingerbread Men

Gingerbread Men



Out of Stock
Happy Hour

Happy Hour


Holiday Gift Bags

Holiday Gift Bags



Out of Stock
Jazzy Jeans 2 Sewing Big 36

Jazzy Jeans 2 Sewing Big 36



Out of Stock
Jazzy Jeans3

Jazzy Jeans3



Out of Stock
Kiddie Rainforest

Kiddie Rainforest



Out of Stock
Lace Themed Bookmarks

Lace Themed Bookmarks



Out of Stock
Lets Be Friends Quilt Squares

Lets Be Friends Quilt Squares



Out of Stock
Light Stitch Dogs W/Cats

Light Stitchdogs Wcats



Out of Stock
Light Stitch Quilts

Light Stitch Quilts



Out of Stock
Peace Signs

Peace Signs



Out of Stock
Pretty Pansies

Pretty Pansies



Out of Stock
Quilted Variety

Quilted Variety



Out of Stock
Redwork Birds

Redwork Birds


Redwork Christmas

Redwork Christmas



Out of Stock
Redwork Winter

Redwork Winter



Out of Stock
Special Moments

Special Moments



Out of Stock
Terrific Turtles

Terrific Turtles


Thanksgiving Blessings

Thanksgiving Blessings



Out of Stock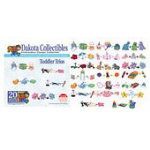 Toddler Trios

Toddler Trios



Out of Stock
Top A Pocket 15 5x7

Top A Pocket 15 5x7



Out of Stock
Touch of Tuscany

Touch of Tuscany


Tractor, Barns, & Windmills

Tractorbarnswindmills


Wacky Wheels

Wacky Wheels



Out of Stock
Winter Scenes

Winter Scenes