Baby Lock Gallant
Baby Lock Jubilant

Want a machine that's a jack-of-all-trades yet small enough to take on the road, to a class or even to a friend's house? Then it's time to celebrate, because you found it. The Jubilant is ideal for a variety of sewing projects like quilt piecing, smaller


Price

$ 599.99

Quantity: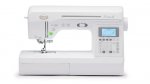 Baby Lock Presto 2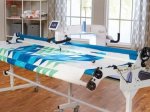 Baby Lock Regalia and Kinetic Frame - No ProStitcher
Baby Lock Unity

Your sewing and embroidery journeys become one with the Baby Lock Unity. A sizeable, 7" x 12" embroidery hoop opens the door to larger embroidery designs. Numerous innovative features powered by Baby Lock IQ Technology further enhance your creativity.



Out of Stock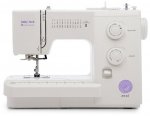 Baby Lock Zeal

Even your smallest projects are made with genuine zeal, no matter what they are. Zeal is the perfect choice for DIY-ers, crafters or even someone who just needs to mend clothing. Regardless, you're sewing it and you're sewing it with genuine zeal.


SALE

$ 499.99 $ 399.99
Quantity:






Baby Lock Zest

If you're ready to find a new sense of excitement through sewing, you'll find a great place to start with Zest! Whether you're looking to put together simple craft projects or need a basic travel machine, the Zest is exactly what you need.


Price

$ 199.99

Quantity: