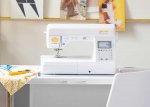 Baby Lock Brilliant

A sewing machine that's suited for any type of project? That's genuinely BRILLIANT! Part of the Baby Lock Genuine Collection, the Brilliant is ready to handle anything from garments to home decor to quilts with ease. Plus, it's packed with plenty of stitc


Baby Lock Coronet and Frame

The new Baby Lock Coronet longarm quilting machine opens up worlds of possibilities for first-time longarm quilters. The included 5' frame that fits easily into the smallest studio, yet the Coronet has a huge 16" workspace that gives quilters complete con


Baby Lock Joy

Having to sew on a patch or fix a hem used to be a hassle, now it's a joy! The Joy is the perfect choice for beginning sewers looking to add to their crafting opportunities or make small sewing projects around the house. You've just discovered the genuine


SALE

$ 399.99 $ 199.99
Quantity:






Baby Lock Jubilant

Want a machine that's a jack-of-all-trades yet small enough to take on the road, to a class or even to a friend's house? Then it's time to celebrate, because you found it. The Jubilant is ideal for a variety of sewing projects like quilt piecing, smaller


SALE

$ 599.99 $ 499.99
Quantity: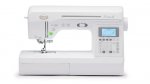 Baby Lock Presto 2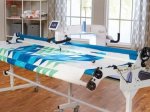 Baby Lock Regalia and Kinetic Frame - No ProStitcher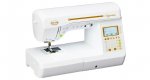 Baby Lock Soprano
Baby Lock Unity

Your sewing and embroidery journeys become one with the Baby Lock Unity. A sizeable, 7" x 12" embroidery hoop opens the door to larger embroidery designs. Numerous innovative features powered by Baby Lock IQ Technologyâ"¢ further enhance your creativi


Baby Lock Vibrant

This is it: the place where serging begins, and it leads you and your sewing skills to a dynamic future. Vibrant is the perfect introduction to the art and craft of serging, especially for garment sewers who want truly finished edges. With Vibrant, sergin


SALE

$ 799.99 $ 599.99
Quantity: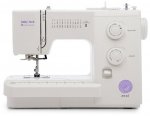 Baby Lock Zeal

Even your smallest projects are made with genuine zeal, no matter what they are. Zeal is the perfect choice for DIY-ers, crafters or even someone who just needs to mend clothing. Regardless, you're sewing it and you're sewing it with genuine zeal.


SALE

$ 499.99 $ 299.99
Quantity:






Baby Lock Zest

If you're ready to find a new sense of excitement through sewing, you'll find a great place to start with Zest! Whether you're looking to put together simple craft projects or need a basic travel machine, the Zest is exactly what you need.


SALE

$ 199.99 $ 99.99
Quantity:






Baby Lock Journey

Begin your next embroidery voyage with the Baby Lock Journey. Explore unknown territory with 262 embroidery designs. Embroider them all, big and small with embroidery hoops as large as 7" x 12".



Out of Stock
Baby Lock Sashiko II

Create the look of traditional, hand-work stitching passed down through generations on the Sashiko Machine. Replicate this distinctive and celebrated stitch and add a hand-stitched touch to any project with a machine that is truly the first of its kind.