Simplicity A Go Go

A-Go-Go is fiercely independent. With no cord to hold it back, this quick little vacuum happily goes along with you anywhere and everywhere you please. No fuss, no muss. And no limits! Independent, yes. Disagreeable? No way! A-Go-Go's spinning brushroll a


Simplicity Flash Micro Vacuum
Simplicity Freedom Cordless Vacuum Red S10CV

Look, Ma, no cord! At last, Simplicity offers a cordless vacuum that's lightweight, powerful and built in the USA. You'll be thrilled with the freedom to clean in, under, around, upstairs, downstairs and from room to room without having to stop and change


Simplicity Freedom Premium S10P
Simplicity Pixie Stick Vacuum

Slim but mighty, the Pixie features a strong 7.5 amp motor that makes short work of everything from day-to-day dust to leftover messes from your last shindig. Its brushroll, squeegee and polishing strip work together to round up debris in one fell swoop.


Simplicity Spruce Power Brush Vacuum Cleaner

Simplicity Spruce Hand Vacuum with Power Brush


Simplicity Synchrony Deluxe S30D

Take the chore out of doing chores with the bright new Synchrony Deluxe, featuring the patented Tandem Air System that cleans from floor to ceiling and just about everything in between. Now with a new Deluxe Touch handle, longer cord, longer wand, and a h


Simplicity Synergy Premium S40P.2

With the patented Tandem Air System, the Premium Synergy cleans circles around the competition. Wanna find that dirt? Twin ultra-bright LED headlights light up every dark corner, plus a Heads Up™ dirt sensor display shines on the cleaning path to let you


Simplicity Synergy S40 Metallic Silver

In addition to super cleaning power, Synergy's Tandem Air technology means you no longer sacrifice carpet cleaning for on-board tools. The clean air motor powers your tools, while the direct air motor cleans the carpet. It's the very best of both worlds.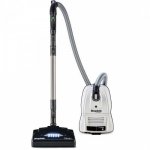 Simplicity Wonder Deluxe Tandem Air Canister Vacuum

For years Tandem Air technology rocked the world of upright vacuums, and finally it's available for canister lovers. The Wonder Deluxe cleans bare floors and area rugs but is specifically designed for high performance carpet cleaning. The Tandem Air nozzl



Out of Stock
Simplicity Wonder Full Size Power Nozzle

If your home has more carpet and area rugs than bare floors, the Wonder Power Team canister with a full size nozzle is just the ticket for keeping your floors as clean as a whistle. Wonder is powerful, lightweight and ultra maneuverable. With roller-blade


Simplicity Wonder Straight Suction

Perfect for cleaning bare floors with an area rug or two, the Wonder straight suction canister is easy to use, super maneuverable and powerful yet unexpectedly quiet. With roller-blade style wheels, the Wonder makes you the master of your canister, not th


Simplicity Freedom Deluxe S10D

This Freedom Deluxe is a delight to use! But don't let its light weight fool you. The Freedom is loaded with power and convenience features. It's equipped with a 35-foot power cord to vacuum room after room after room, a comfortable Deluxe Touch handle gr


Simplicity Freedom Entry S10E

Want a lightweight vacuum that's designed to clean like crazy? You got it! Our original 8-pound vacuum picks up dirt deep down, yet feels almost effortless to use. The new Freedom Entry features metal cord hooks, a metal handle tube with rubber grip, a th


Simplicity Freedom Standard S10S

There's nothing standard about the Freedom S10S model vacuum. At nine pounds and packed with power, this bright new vacuum is lightweight, easy to use and cleans like you expect a Simplicity vacuum to clean. From its Deluxe Touch handle grip to its rubber


Simplicity Jack Canister Vacuum Cleaner

Simplicity Jack Canister Vacuum Cleaner


Simplicity Sport Portable Vacuum Cleaner

Simplicity Sport Portable Vacuum Cleaner


Simplicity Symmetry Classic S20SC

The Classic is back! This Symmetry is a workhorse of a vacuum. It's equipped with a HEPA media bag, a steel brushroll with replaceable brushstrips that can be customized to the type of carpet in your home, plus on-board tools that slide onto the Ready Rea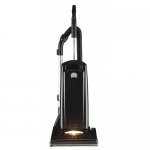 Simplicity Symmetry Deluxe S20D

Symmetry Deluxe S20D


Simplicity Symmetry Entry with Tools S20E

Simplicity Symmetry Entry with Tools S20E


Simplicity Symmetry Premium S20P

Simplicity Symmetry Premium S20P


Simplicity Synchrony Premium S30P

Synchrony Premium S30P